2022-10-07
Artracx is a new-age art technology that empowers artists and revolutionizes the art industry. Artracx currently uses blockchain, cryptocurrencies and Infineon Microchips to enable artists and in the future will be enhancing the technology with web3, metaverse, and artificial intelligence. Artracx aims to give artists and art enthusiasts alike the upper hand in their business and help them bring out the true value of their artistic skills.
This article will take you through 5 reasons why you need to pay attention to Artracx.
1. Artracx gives you a wider audience reach
Not only is Artracx a marketplace for artworks but it can also bring your artwork to the global scene. Aside from our online platform that makes your artwork available in just one click anywhere in the world, Artracx also features your artwork at in-person events such as the Affordable Art Fair and on all of their respective social media accounts.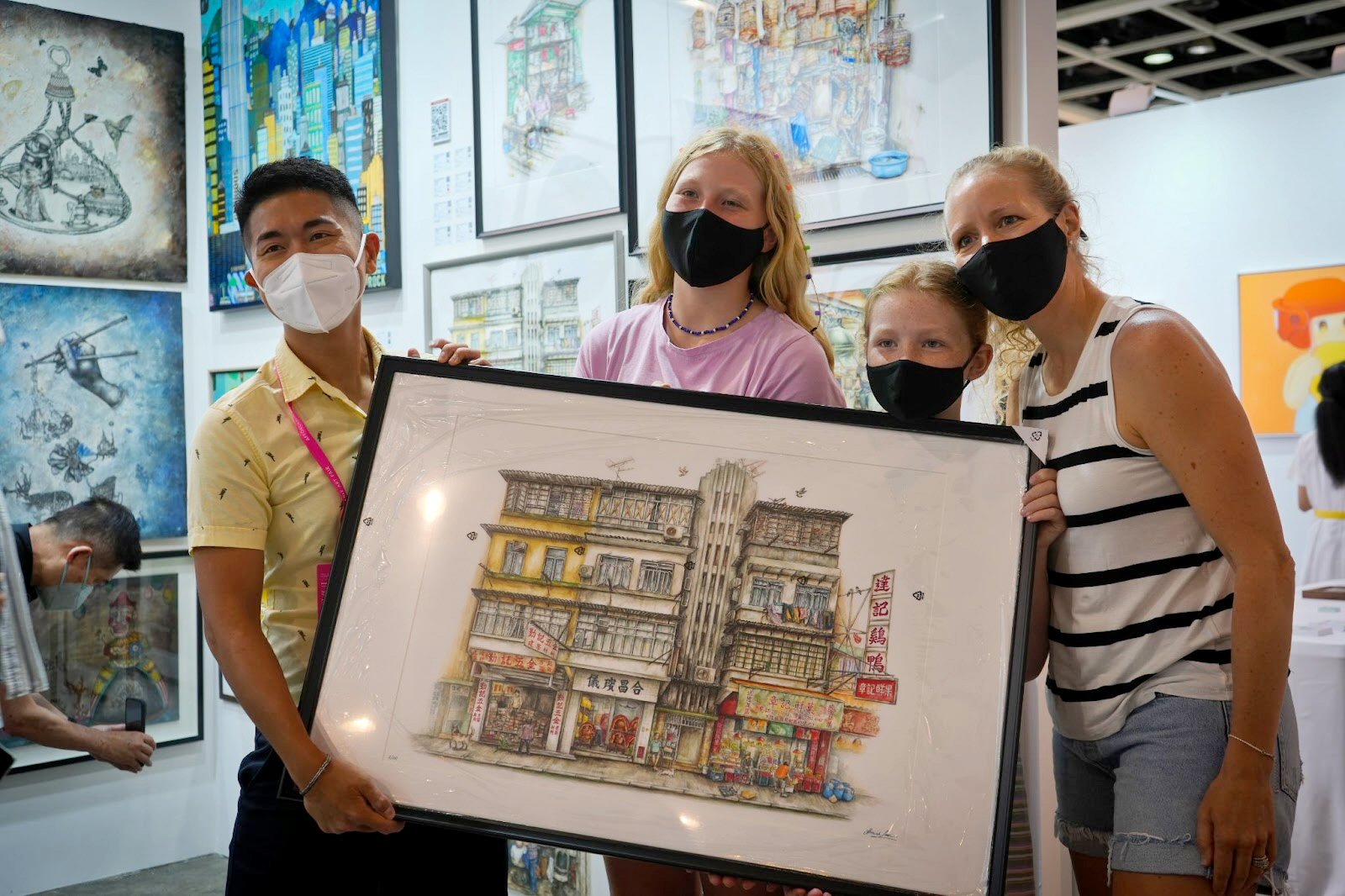 2. Digitalized Certificate of Authenticity recorded in the blockchain
Artists can secure and immortalize their works by attaching a physical microchip by Infineon technologies to their artwork. With the chip embedded, artists will be able to scan any piece of art, verify its authenticity, and store it on the Enecuum blockchain in perpetuity. You'll never have to worry about whether or not your painting is real ever again!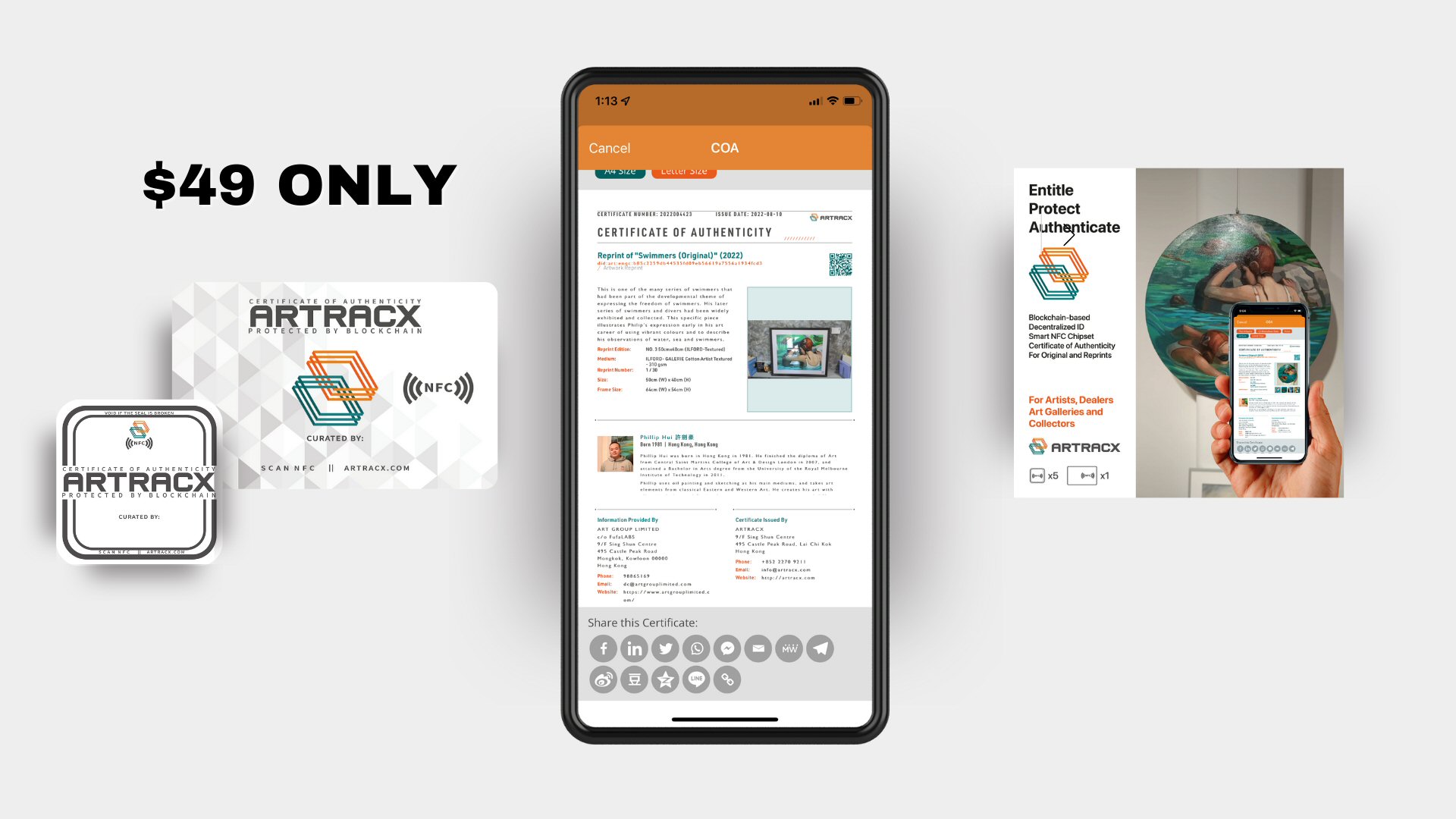 Additionally, artists are entitled to a personally designed certificate that is recorded in the blockchain with additional information about each piece uploaded by them. This allows collectors to view all information related to how an item was made, who created it, when it was made, where it has been exhibited and much more.
3. Improve Art Provenance
Artracx runs on a decentralized platform powered by Enecuum. This means that there is no central authority that can manipulate the records of transactions on the platform. Every bit of the transaction is written on the blockchain to ensure the artwork's security and legitimacy.
4. Inventory Management and Asset Catalog
If you are an art gallery owner or collector, then you would face all the challenges related to keeping track of all the different pieces in your collection. ARTRACX helps galleries take a more systematic approach to their inventory management protocol with its ability to manage artwork from multiple sources. This means that when a client comes in and asks about purchasing one particular piece, they'll have all the information they need at the tip of their fingers.
5. Artracx gives you new ways of monetizing art
Being an artist means being an entrepreneur too! With Artracx's business model, artists can maximize their physical artwork by selling them via the ARTRACX curator platform. The platform enables; artists to earn additional revenue from secondary sales of their physical artwork, royalties from any reprint or minted NFT version of their digitalized certificate of authenticity and finally, artworks can also be sold at online auctions run by our partner auction system- Openheart.hk.
By utilizing the Artracx blockchain technology and creating a community of collectors, artworks, galleries, art historians and (of course) artists, Artracx makes the physical artwork more valuable. With Artracx, you will no longer be limited to see the value of your artworks just as a piece of paper with some paint on it. You can now fully experience and express the value of your talent through ARTRACX art technology
The future of the Art Industry is HERE. If you want a glimpse of this, follow us on all of our socials and join our community!